2019
This year all former PhD Students of Prof. Kiltz as well as Dr. Poettering joined the disputation of Benedikt Auerbach, Federico Giacon and Julian Loss.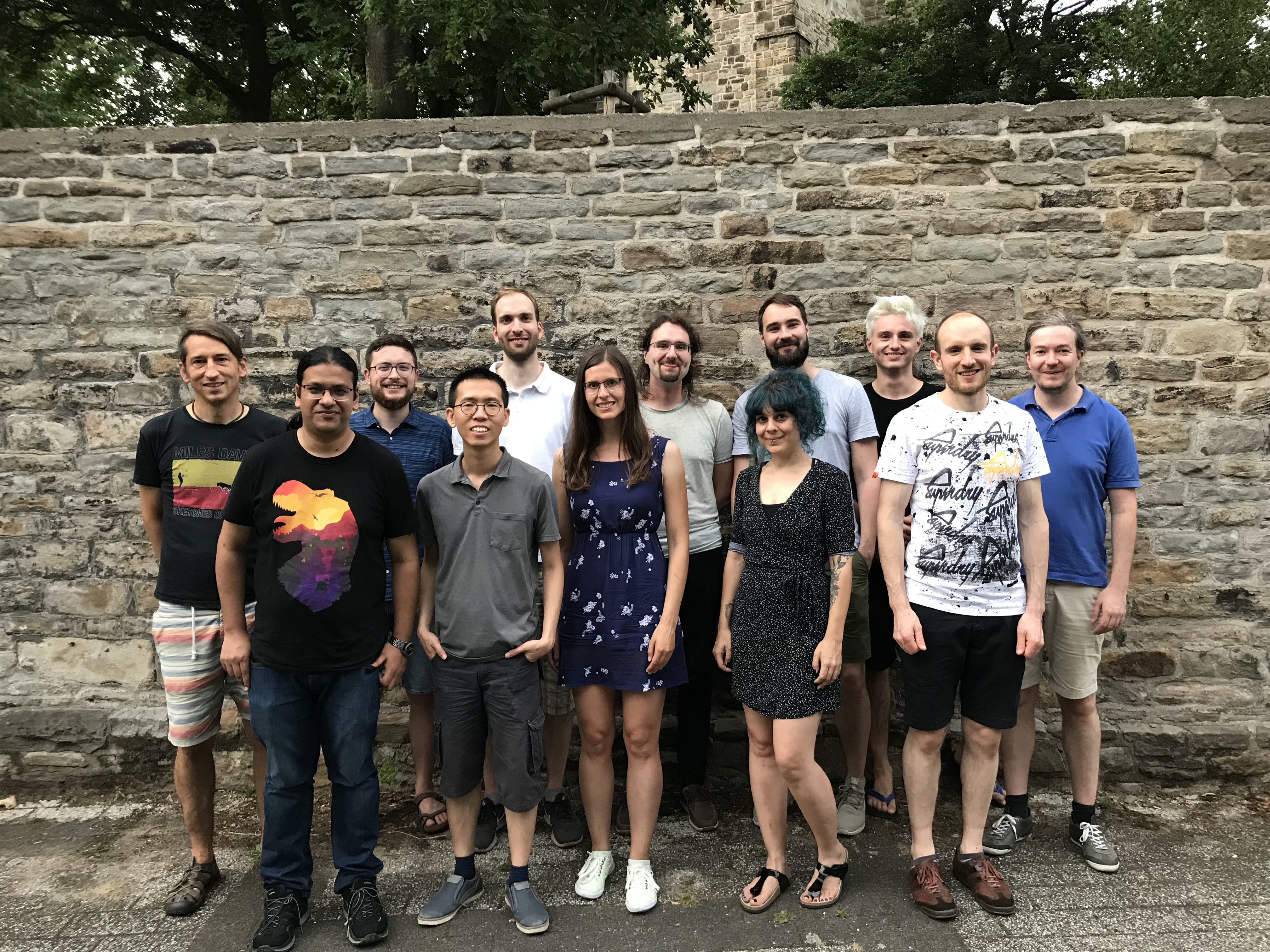 2018
This year Manuel Fersch earned his PhD title.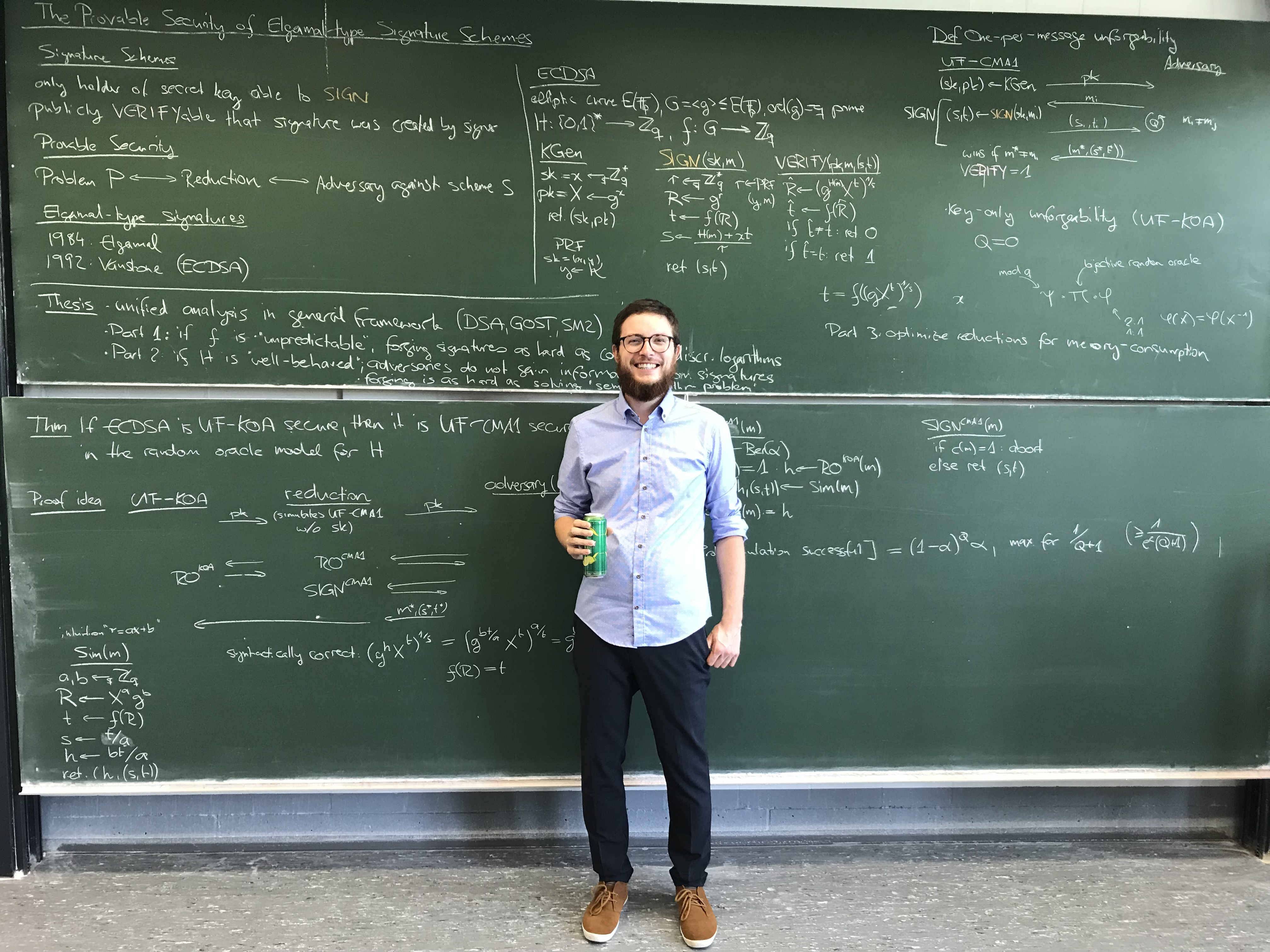 2017
Group picture!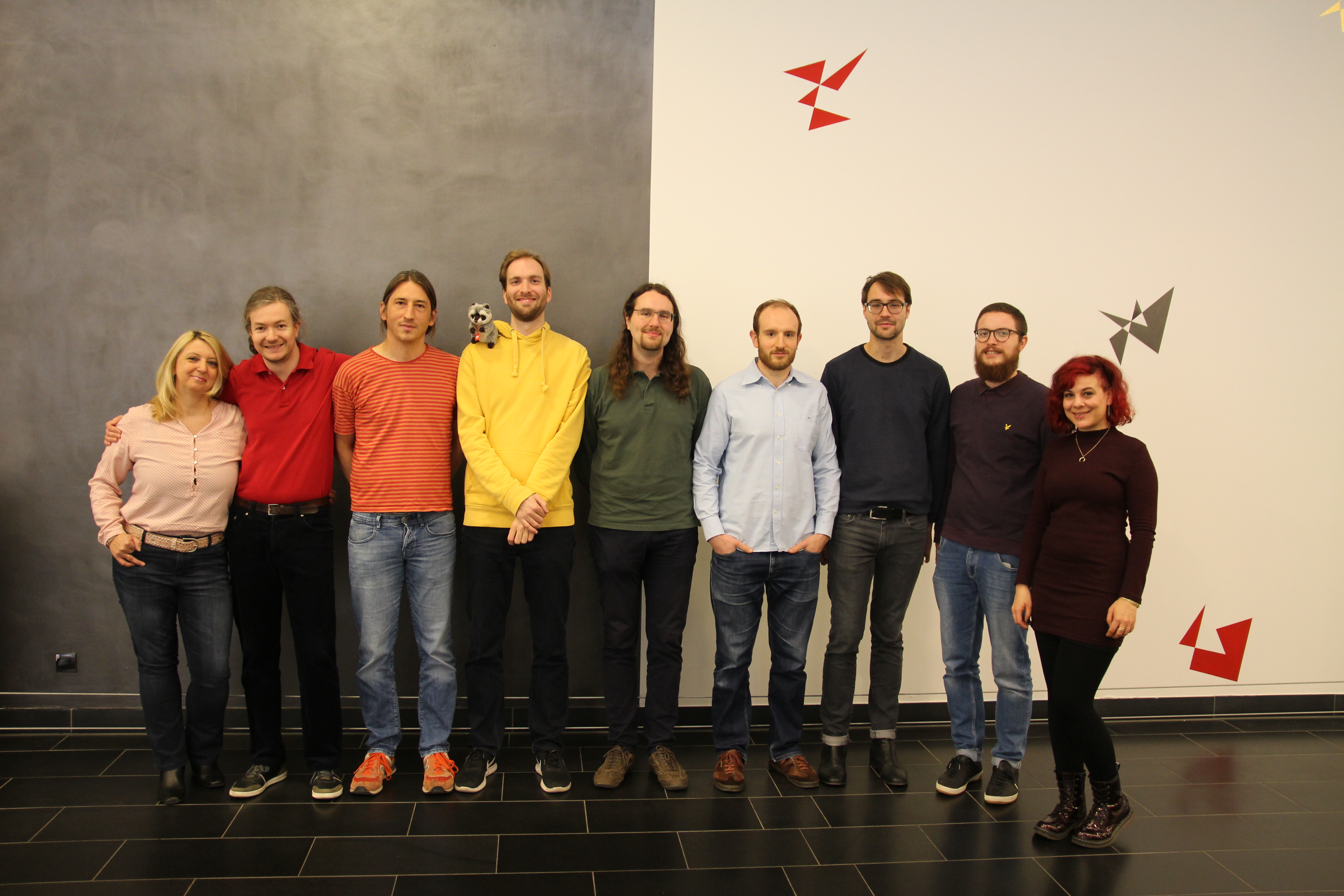 2016
This year Jiaxin and Daniel both earned their PhD titles.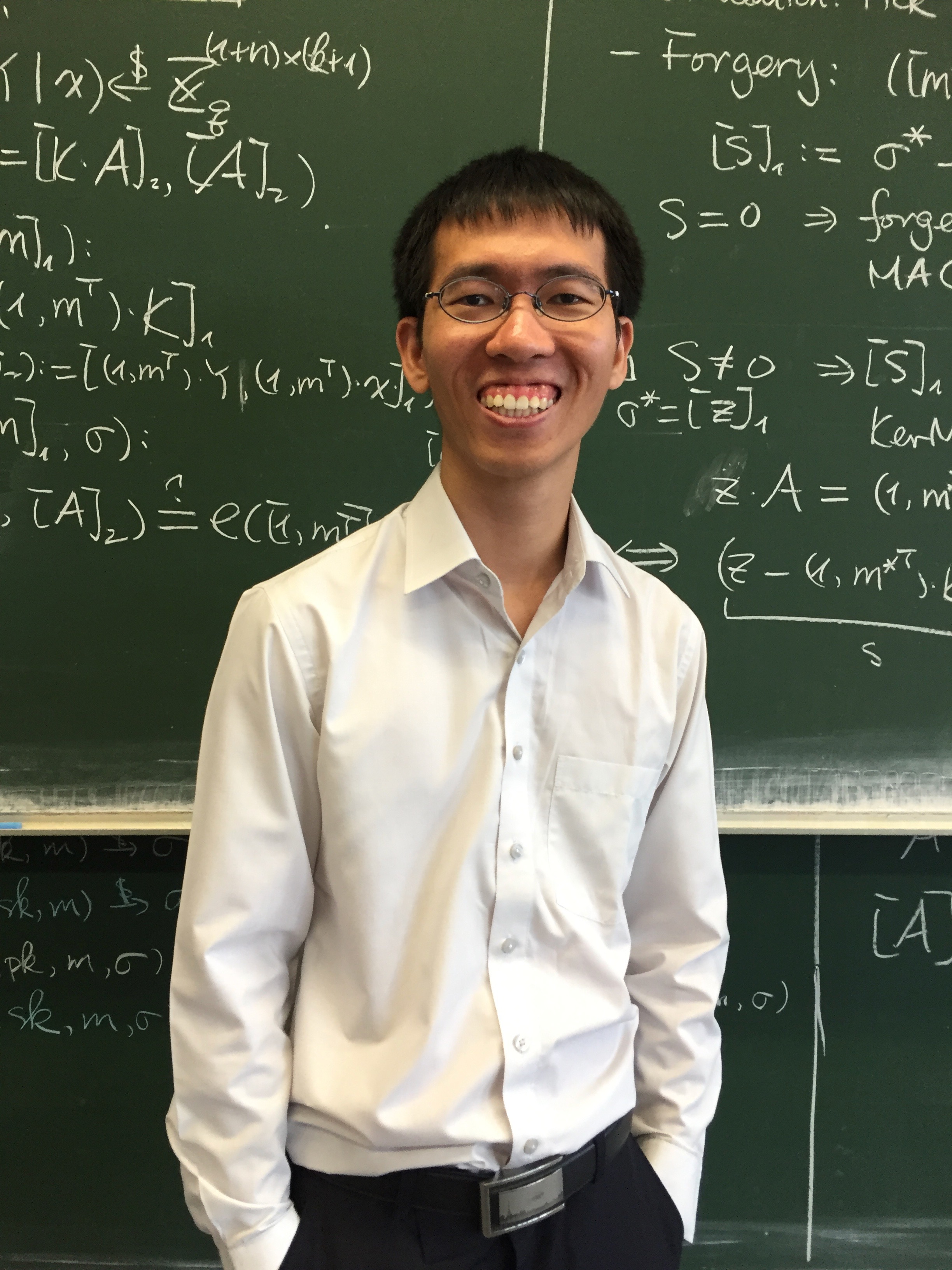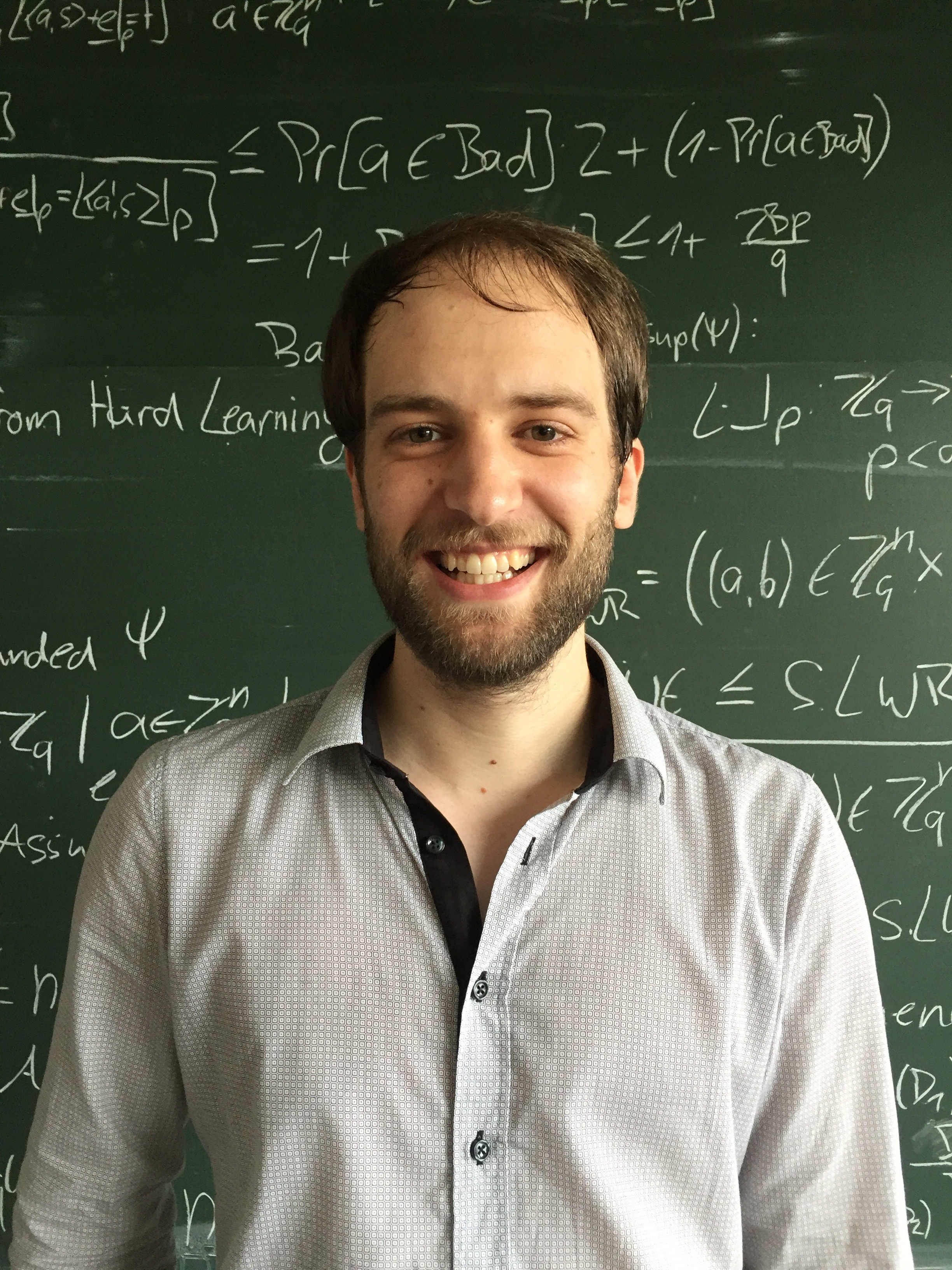 2015
This year Eike's first PhD student, Saqib, earned his PhD title.